Today's giveaway is sponsored by: Party with Pals
Imagine the surprise on your child's face when his/her favourite pal delivers a birthday present on his/her special day. Make your party a magical moment to remember with a special guest appearance from one of our pals!
Party with Pals offers affordable meet and greet packages for your child, 45-60 minutes of fun with our pals at your party. Pals will interact with children and guest, pose for pictures and give hugs. Our plush pals do not speak only our super hero pals speak while they interact with children.
If you would like to book a party or have questions please call 954-341-9823 or email us info@partywithpals.com
Enter below for your chance to win the following: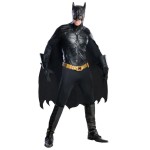 One character visit for up to 1 hour.
RESTRICTIONS: To be used January 15 2014 -September 15 2014 the cities we travel to are, Boca Raton, Parkland, Coral Springs, Coconut Creek, Margate, Deerfield Beach. Special arrangements need to be made if not in these cities mentioned.